Virgin mojitos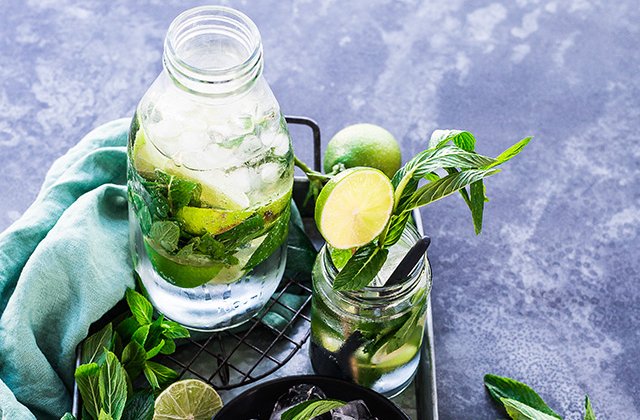 Celebrate summer fruits with this refreshing virgin mojito by Sally O'Neil.
Ingredients (serves 4)
4 fresh limes, quartered
750 ml sparkling water
1 cup fresh mint leaves
½ tsp Stevia or sweetener (optional)
2 cups ice
Method
In a large jug add the ice and squeeze the lime juice before adding the whole fruit. Add the Stevia (if using) and tear in the mint leaves. Pour over the sparkling water and mix well. Serve into glasses and enjoy immediately.
Recipes and images: Sally O'Neil The Fit Foodie.