Pear butter (sugar free)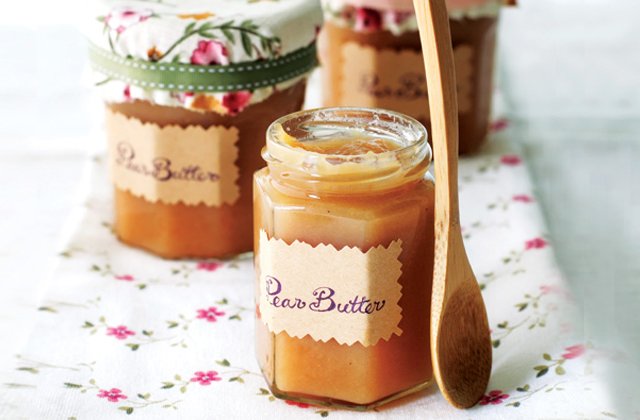 Simmering pears in pear nectar (available in the health food section of supermarkets), and then reducing the purée until thickened, produces an exceptionally rich-tasting spread that contains no added fat or sugar.
It is a great item to have on hand – spread it on toast or layer it with vanilla yoghurt and top with nuts for a quick dessert or snack. If you have a good supply of pears, feel free to double the recipe, using a large saucepan.
Ingredients
4 ripe but firm bartlett pears, peeled, cored and cut into 2 cm chunks
¾ cup pear nectar
Method
Place pears and pear nectar in a heavy-medium saucepan; bring to a simmer. Cover and simmer over medium-low heat, stirring occasionally, until the pears are very tender, 30 to 35 minutes. Cooking time will vary depending on the ripeness of the pears.
Mash the pears with a potato masher. Cook, uncovered, over medium-low heat, stirring often, until the purée has cooked down to a thick mass, 20 to 30 minutes. Stir almost constantly toward the end of cooking. Scrape the pear butter into a bowl or storage container and let cool.