Tuna steak with mango salsa
Tuna steak with mango salsa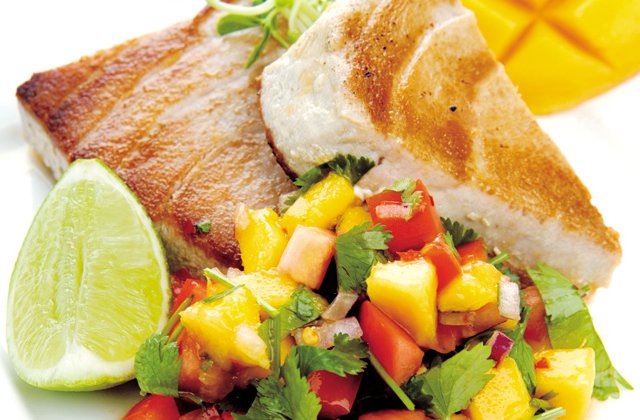 Looking for easy seafood recipes? This tuna steak and mango salsa can be whipped up in less than 15 minutes.
Ingredients (serves 1)
200g Tuna steak
1 tsp of olive oil
Mango Salsa:
1 mango diced into 1cm cubes
1 bunch of fresh coriander
1 teaspoon sambal olek (chili sauce)
2 tbsp chopped red onion
Juice of ½ lime
METHOD
Heat oil in a pan or over a barbecue plate. Cook one side until brown then turn over – cook for about five minutes on each side.
Chop coriander roughly, add sambal olek, red onion, mango and lime juice. Add all ingredients together and serve with tuna steak.
Browse more seafood recipes or connect with us on Facebook!