Chop Chop Salad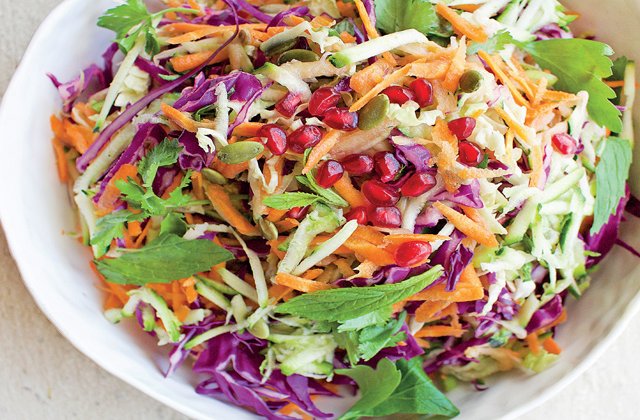 This salad is so simple and full of flavour and literally only takes a few minutes to create - we promise!
Serves: 2
¼ red cabbage
¼ iceberg lettuce, roughly chopped
1 carrot, peeled
1 cucumber
Handful of parsley
½ red onion
2 tbsp tahini or hummus
½ lemon, juiced
¼ tsp cumin
2 tbsp slivered almonds
½ avocado, sliced
¼ cup pomegranate seeds
Add red cabbage, iceberg lettuce, carrot, cucumber, parsley and red onion to a food processor and pulse until all ingredients are finely chopped. Spoon into a bowl.
In a separate bowl, whisk together tahini/hummus, lemon juice and cumin until desired consistency.
Spoon dressing over salad and top with slivered almonds, avocado, pomegranate seeds and extra parsley.