Vietnamese chicken salad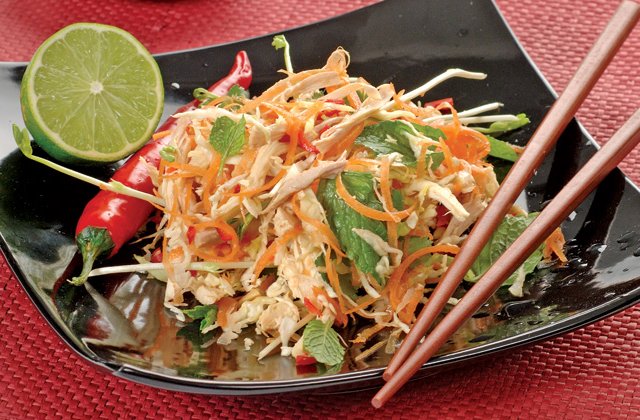 Use leftover chicken to make this tasty Vietnamese salad.
Ingredients (serves 1)
100g of cooked chicken, finely sliced
½ cup of carrot, finely sliced
½ cup of cabbage, finely sliced
2 tbsp of coriander
2 tbsp of Vietnamese mint
1 tbsp of roasted peanuts, finely chopped
Sauce
The juice of 1 lime
1 tsp of sugar
1 tsp of fish sauce
1 tbsp of de-seeded finely chopped chilli
1 tbsp of rice vinegar
Method
Place all dressing ingredients in a bowl and stir until sugar is dissolved. Mix all salad ingredients together in a bowl and add dressing just before serving.