Quinoa pudding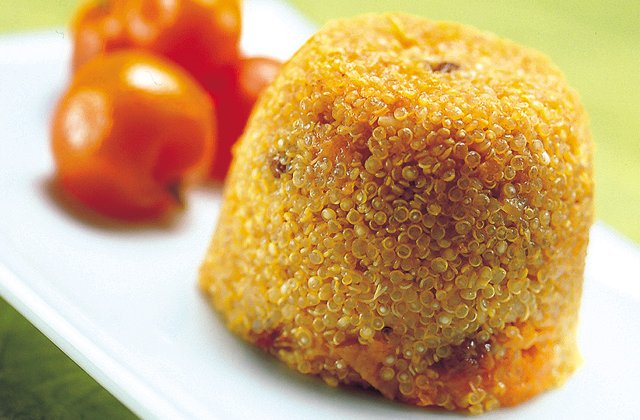 400g quinoa
50g sesame seeds
250g of mixed dry fruit
Juice and zest of one lemon
Juice and zest of one orange
75ml apple juice concentrate
Method
Cover fruit in boiling water and allow to stand for 1 hour until the fruit has reconstituted. Drain fruit and reserve the juice. Top-up the juice with boiling water to make 700ml.
Place quinoa in a large saucepan and cover with 700ml of liquid. Bring to boil, reduce heat and simmer gently until all liquid has been absorbed. Combine cooked quinoa with fruit, sesame seeds, orange and lemon juice and zest and apple juice concentrate. Pack into individual ramekins or alternatively into a 15cm non-stick round cake tin.
Chill for 6 hours or overnight to set. Turn upside down and tap side of the dish to gently release.
Serve at room temperature and serve with preserved fruit.