Caramelised custard apple bruschetta
Caramelised custard apple bruschetta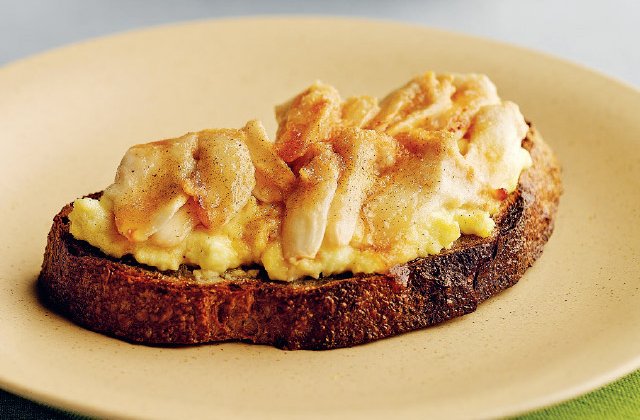 For a simple yet impressive breakfast dish or snack.
Ingredients (Serves 2)
2 slices plain or walnut sourdough, sliced on the diagonal

80 g low fat ricotta

1 tsp maple syrup or honey

½ cup custard apple flesh

½ tsp cinnamon
Method
Turn your grill on to a medium heat and toast the bread lightly on both sides.
In a small bowl combine the ricotta with the maple syrup or honey. Spread this mixture over one side of your toast. Top generously with pieces of fresh custard apple (without skin or seeds). Sprinkle with the cinnamon and sugar.
Lower grill heat to moderate and cook until the sugar begins to turn golden and the bread is well toasted around the edges.