Japanese udon noodle soup
Japanese udon noodle soup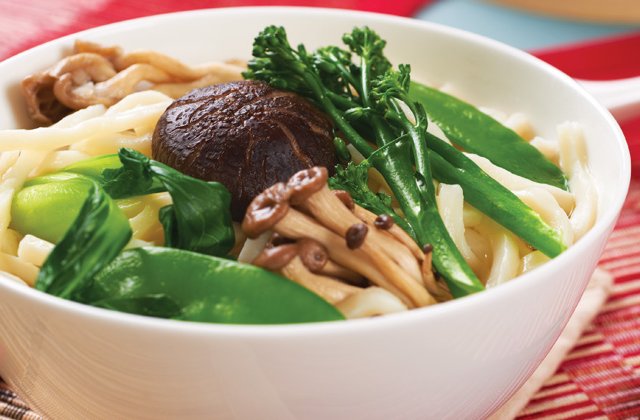 A quick and easy mid-week meal.
Ingredients (serves 4)
3 cups chicken or vegetable stock
¼ cup shitake mushrooms, sliced
2 cups udon noodles
1 tbs ginger, finely grated
1 cup baby bok choi
1 cup broccoli
1 tbs spring onion, finely sliced
Method
Warm the stock in a saucepan over a medium heat. Add the mushrooms and cook for five minutes. Add the noodles, ginger and vegetables and cook for a further five minutes before pouring into serving bowls. Garnish with the spring onion and serve.
Cooking Tip
Japanese soups afford a particular etiquette luxury – it's considered polite to slurp your noodles! Add to that the health benefits of this famous cuisine – its freshness and clean cooking methods are admired the world over – and you've scored yourself a true winter winner!
Browse more healthy soup ideas.