Fasullia (tomato & bean dish)
Fasullia (tomato & bean dish)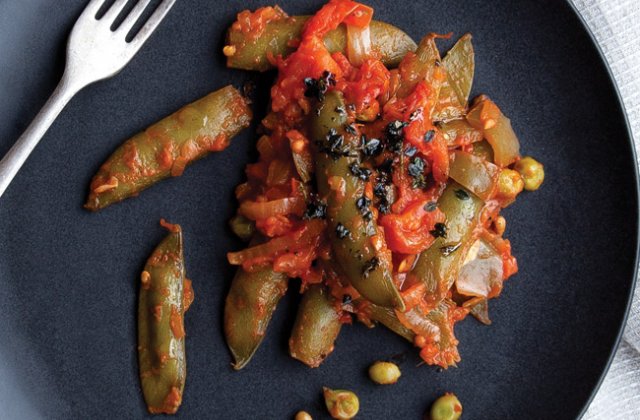 The Turkish take their ingredients seriously, produce is always as fresh and local as possible, and nothing goes to waste.
Ingredients (serves 5)
1 kg green beans
1 onion, diced
3–4 garlic cloves
1 small green capsicum, diced
3 large tomatoes, diced
1 tsp salt
½ tsp black pepper
½ tsp red pepper
2 tbsp rice bran or olive oil

METHOD
In a frypan, add in the oil and diced onion. Let cook for five minutes or until onion is translucent.
Chop up the garlic into slices and add to the frypan. Let cook for a further two minutes and add the capsicum and tomatoes.
After five minutes, add the beans and all remaining ingredients and cook for a further 10 minutes until ingredients have softened.
Enjoy while hot.
Images and recipe by Kate Bradley