Antipasto pizza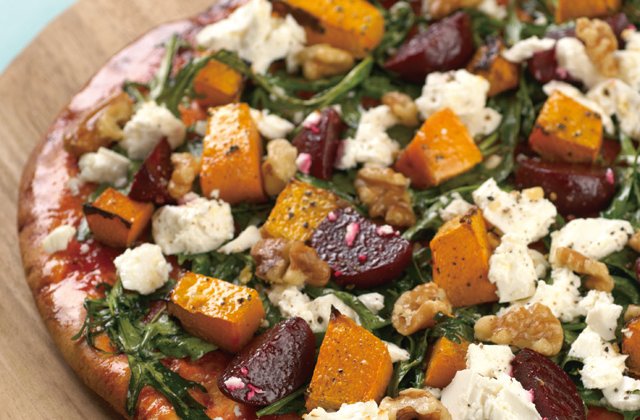 Looking for healthy pizza toppings? Try this delicious antipasto recipe.
Ingredients (serves 2)
1 medium pizza base
1 cup roughly chopped pumpkin
4 baby beetroots, cut into quarters
4 tbsp tomato paste
1 cup rocket
1 tbsp pine nuts
2 tbsp reduced-fat goat's fetta, crumbled
Method
Cook pumpkin and beetroots at 180 degrees in a pre-heated oven for about 10 minutes.
Use a ready-made pizza base and spread tomato paste over base.
Add rocket first, followed by pumpkin, beetroots, pine nuts and fetta.
Cook at 180 degrees for about 15 minutes and serve immediately.