Watermelon & goat's cheese salad
Watermelon & goat's cheese salad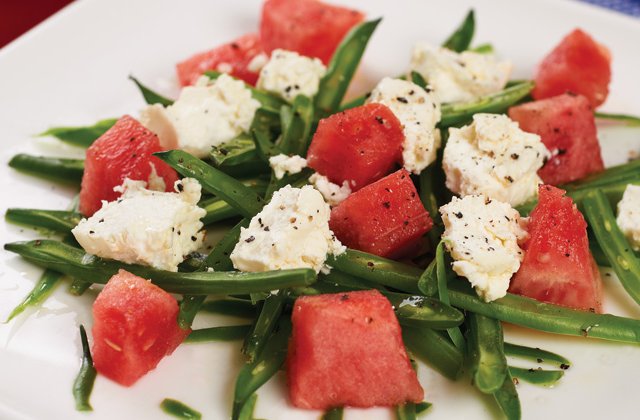 This watermelon and goat's cheese salad is perfect for summer.
Ingredients (serves 2)
2 cups green beans, thinly sliced
½ cup goat's cheese, crumbled
1 cup watermelon, diced
1 tbs olive oil
1 tbs balsamic vinegar
Method
Cut the beans into long, thin slices. Place into a saucepan of boiling water and cook for about two minutes. Place in a bowl of iced water to refresh and stop the cooking process, then drain the water.
Add the cheese, watermelon, olive oil and balsamic vinegar and carefully toss. Place all the ingredients on a serving plate, season and serve cold.
Browse more delicious recipe ideas or connect with us on Facebook!