Pumpkin spice cookies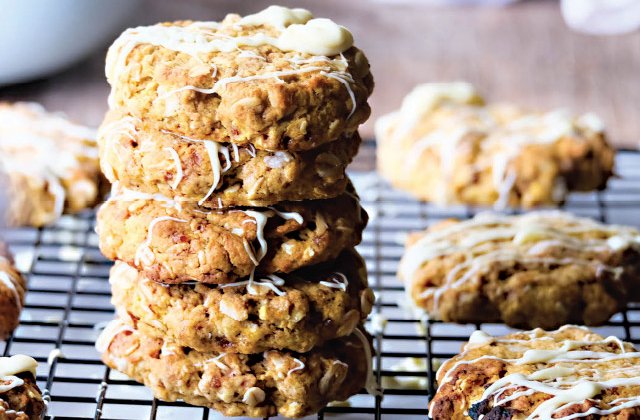 These are a bunch healthier than the usual version but they don't skimp on flavour in the slightest. You'll not be able to stop eating them, and love having one with a coffee for morning tea.
Ingredients
1 cup self-raising wholemeal flour

1 cup rolled oats

½ cup pumpkin puree, cold

½ cup rapadura sugar

½ tsp salt

1 tsp cinnamon

½ tsp nutmeg

½ cup coconut oil, melted
Method
Preheat oven to 180°C (170°C if fan-forced). Place all ingredients into a mixing bowl and combine well. Shape dough into equal-sized balls (a little bigger than golf balls) and place on a baking paper-lined tray. Press the balls down so they flatten out and bake for 15 minutes. Cool completely on a rack and drizzle with some white chocolate if you're feeling indulgent, and enjoy!