Beetroot, citrus & goat's cheese salad
Beetroot, citrus & goat's cheese salad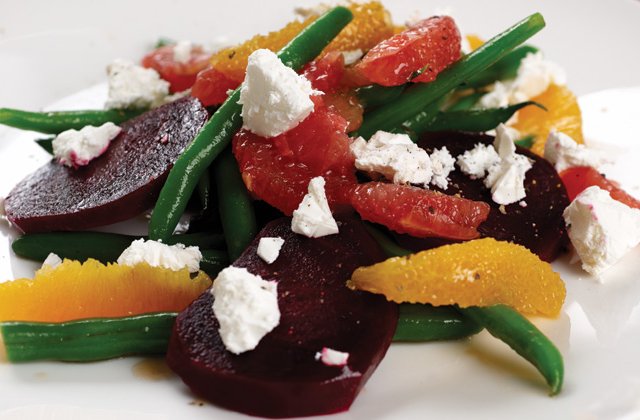 Combine fresh, zesty flavours with goat's cheese and green beans.
Ingredients
1 beetroot
1 orange
1 pink grapefruit
¼ cup goat's cheese
1 tsp olive oil
Green beans
Balsamic vinegar
Method
Peel the beetroot and cut in half. Place into a saucepan of boiling water and cook until soft. Remove the beetroot from the water and set aside to cool. Once cooled, cut into slices and place on a serving plate.
Segment the orange and pink grapefruit and place the fruit into a bowl. Add some crumbed goat's cheese and green beans. Dress with the olive oil and balsamic vinegar.
Combine the fruit and goat's cheese mixture with the beetroot and serve cold.
Browse more delicious recipe ideas or connect with us on Facebook!