Vegan cashew & brazil nut 'cheese'
Vegan cashew & brazil nut 'cheese'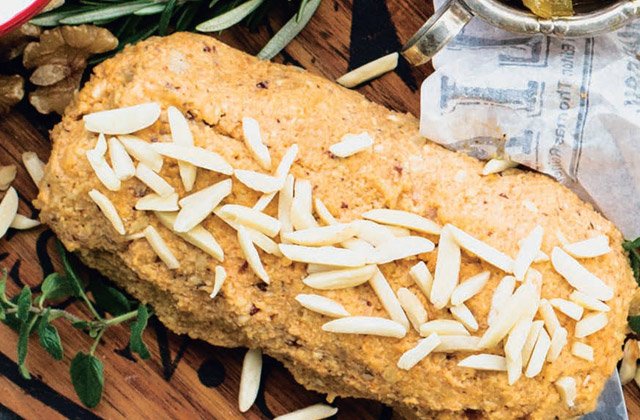 This vegan option is perfect for plant-based or lactose intolerant foodies that loved cheese in a previous life.
This recipe is delicious and one that will benefit anyone, being full of good fats and fibre.
Makes 1 cup
Ingredients
1 cup raw Brazil nuts
⅓ cup raw cashews
4–5 tbsp filtered water
¼ tsp sea salt flakes
3 tbsp nutritional yeast flakes
2 tbsp almond oil
½ tsp smoked paprika
2 tbsp slivered almonds, to serve
Soak the Brazil nuts and cashews in filtered water for 8 hours or overnight.
Drain and rinse.
Place nuts in a blender or a small food processor and add filtered water, salt, yeast flakes, oil and paprika.
Process until smooth.