Avocado, kale & sesame miso soba noodles
Avocado, kale & sesame miso soba noodles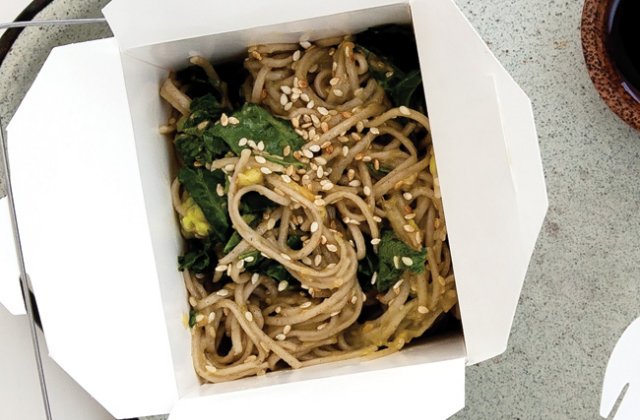 Looking for quick and easy recipes? These miso soba noodles are gluten free and suitable for vegans.
Ingredients (serves 2)
100g soba noodles
½ avocado
1 tbsp miso paste
1 tsp tamari
1 tbsp sesame oil
3 large kale leaves
2 tbsp toasted sesame seeds
Method
Cook the soba noodles in a pot of boiling water. Once tender, drain noodles and run under cold water.
In a bowl, mash the avocado and add in the miso paste. Mix together.
Add in the noodles with the tamari and sesame oil and mix until all noodles are coated.
Shred the kale leaves and then steam for one minute before adding into noodles. Mix in with the sesame seeds and place in two noodle boxes.
Recipe from the Kenko Kitchen's Kate Bradley.
Browse more gluten-free recipes>>