Prawns & green bean salad
Prawns & green bean salad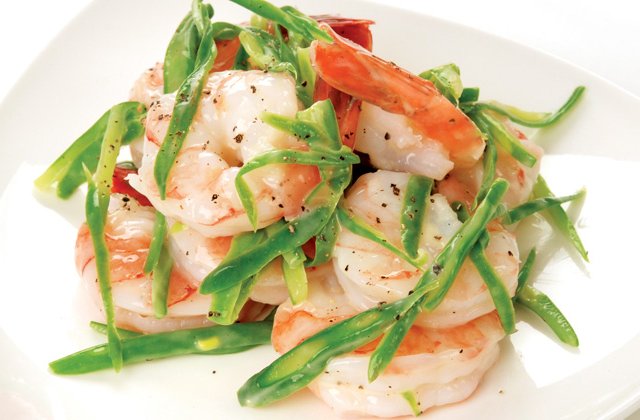 Looking for quick and easy recipe ideas? This prawn salad takes less than 15 minutes to make. Ideal for lunch on the go.
Ingredients (serves 2)
8 cooked prawns
1 cup shredded green beans
1 tbsp mayonnaise
Cracked black pepper for serving
Method
Purchase the freshest cooked prawns. Peel the shells back but leave tails intact. Place the prawns in a bowl.
Shred the green beans into thin strips. Blanch the beans in boiling water for about 30 seconds. Drain the beans, then refresh them by dunking in a bowl of icy cold water to stop the cooking process. Remove the beans from the water and place in the bowl with the prawns. Add mayonnaise and season to taste.