Banana muffins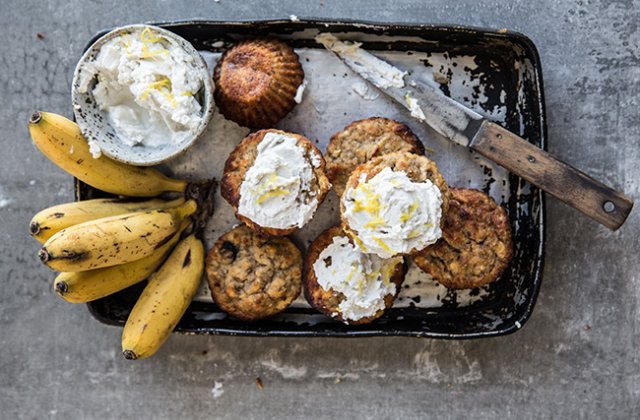 This easy banana muffin recipe is great for school pack-ups or a post-workout snack. It's also another great reason to get the kids cooking in the kitchen.
Ingredients (makes 12)
½ cup coconut flour

1 tsp baking powder

2 tbsp chia seeds

¼ tsp nutmeg

½ tsp cinnamon

4 ripe bananas, mashed

4 biodynamic eggs

2 tbsp melted coconut oil

2 tbsp honey
Method
Preheat the oven to 170°C. Mix all the dry ingredients in one bowl and then in a separate bowl mix all the wet ingredients (bananas, eggs, oil, honey). Combine both bowls and mix until thoroughly blended.
Recipe by Scott Gooding.
Image by Sheh Roy.
NEXT: Looking for more easy recipes? Try these pumpkin spice cookies.