Anti-inflammatory smoothie
Anti-inflammatory smoothie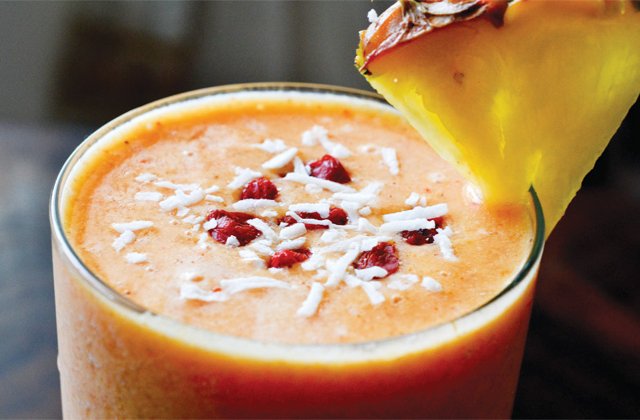 This anti-inflammatory smoothie combines mango, goji berries, coconut and pineapple.
Ingredients (serves 2)
Water and flesh from one coconut
1 cup brewed green tea, chilled
1 cup chopped pineapple
1 tbsp goji berries
½ tsp fresh or ground turmeric
½ cup chopped mango
1 tsp chia seeds
Method
Blend for one minute and top with extra goji berries and shredded coconut.
Recipe from Adele at Vegie Head.