Blueberry bread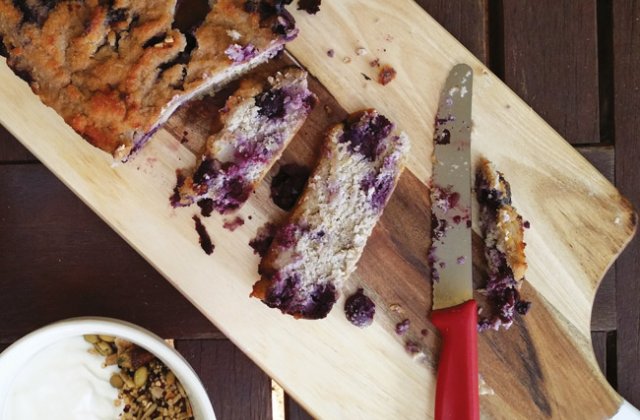 Craving something sweet for afternoon tea? Try this homemade blueberry bread recipe.
Ingredients (makes 3 small tins)
250 g Gluten free flour bread mix (Laucke brand)
190 ml water, room temperature
10 g salt or sugar (sugar for a sweet bread, salt for savoury)
20 g Swisse Blueberry Superfood Powder
100 g fresh blueberries
1 lemon, zested
Method
Preheat oven to 170°C fan forced.
Line three small bread loaf tins with baking paper.
Place all dry ingredients, flour, salt or sugar, superfood powder and combine. Then add water and mix together well with a whisk.
Fold the fresh blueberries and lemon zest through the mix and divide equally between the three lined tins.
Rest and set aside for 15 minutes allowing the mixture to rise.
Bake at 170°c for 15 minutes or until a skewer comes out clean from the centre.
Turn out from the tins and rest on a baking rack.
Serve fresh.
Note: You can use whatever size tin or mould you like to bake the bread in. It works very well in small muffin tins as well, just adjust cooking time to suit the mould you are using.
Recipes by George Calombaris