In the kitchen with Luke Nguyen
In the kitchen with Luke Nguyen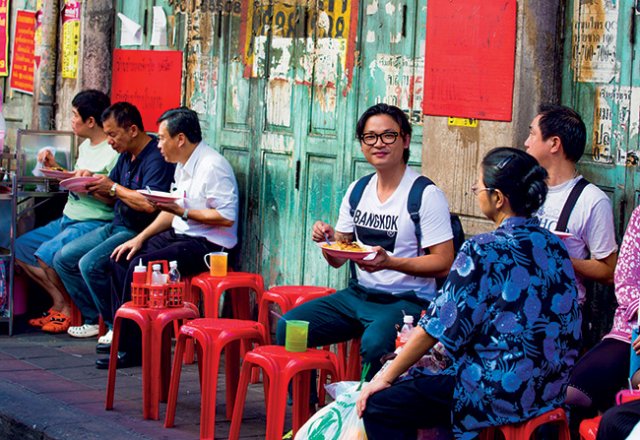 You may recognise Luke Nguyen from his first appearance on our screen in Luke Nguyen's Vietnam in 2009 and 2010. We chat to the Australia-Vietnamese chef about food, travel and his experiences in the latest edition of nourish.
At the age of 23, Luke Nguyen had already fulfilled his dreams of opening his very own restaurant, Red Lantern, in Sydney.
This became his first medium for sharing the food he grew up loving and eating. Nguyen was born in a refugee camp in Bangkok, Thailand, shortly after his parents and two older siblings fled Vietnam as refugees.
His family spent over a year in Thailand before being relocated to Sydney, where they opened up a restaurant that became best known for its pho (beef noodle soup).
From a young age, Nguyen was expected to help out in the family business, as well as achieve good grades at school.
While there was little balance or harmony between work and family life, he says his parents did teach him how to properly balance flavours.
For the full story by editor Maddie Lakos and a collection of Luke's recipes, grab the September 2016 edition of nourish.