Pear & goat's cheese dippers
Pear & goat's cheese dippers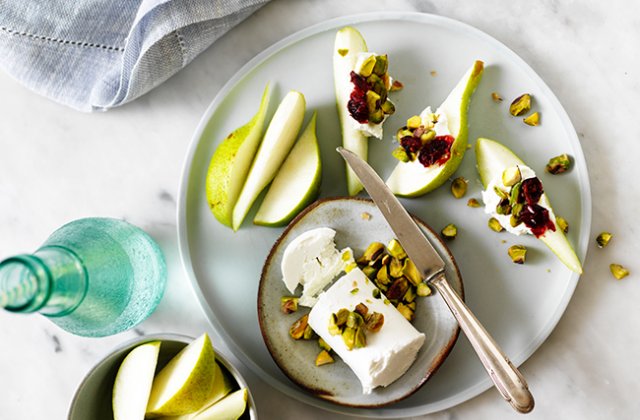 The sweet-savoury combination of pear and goat's cheese is a real winner.
Both fresh and decadent, these 'dippers' are a crowd pleaser at parties and perfect when you need a healthy snack that's big on flavour.
Ingredients
2 pears, cored and cut into thick slices
1 tbsp lemon juice
⅓ cup soft goat's cheese
¼ cup pistachios, roughly chopped
¼ cup dried cranberries
1 tbsp lemon juice
Method
Toss pear slices in the lemon juice then gently spread the goat's cheese onto the thickest part of the slice. Sprinkle with pistachios and dried cranberries, arrange on a tray and serve.
Photography: Andrew Wuttke
For more visit Australian Pears.
NEXT: Love pears? Discover the health benefits here.