4 healthy chai tea blends to try this season
4 healthy chai tea blends to try this season
Delicious sugar-free chai tea blends designed to warm your belly through the cooler months and have you feeling and looking your best.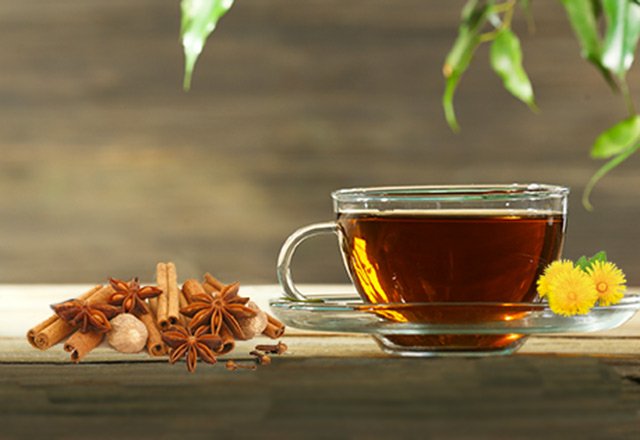 While the drop in temperature may have us reaching for the nearest vanilla chai latte, it's important to remember that many of the powdered chais are laced with mountains of sugar. The next best (better) thing? Chai tea. And there is more than one.
We have curated the chai tea blends that will have you sipping your way to a positive mood and better health.
Swap the morning coffee for this little cup of delight and your body will thank you for it. Meshing the benefits of dandelion root and natural chai spices, Dandy Chai is caffeine free but the strong coffee taste will keep your cravings at bay.
Dandelion is best known for supporting your organ's natural detoxification process, especially the liver and kidneys. It also plays a positive hand in digestion and regulation of blood sugar, meaning it can help in shedding those pesky winter kilos.
To add sunshine to your winter blues, the tea's chai spices such as ginger, nutmeg and cinnamon will help prevent and treat cold and flu symptoms while also having strong antibacterial properties. It's the perfect winter bev.
Used for centuries in traditional Japanese tea ceremonies, matcha is the fine, powdered cousin to green tea with a host of health benefits. Its high levels of antioxidants, vitamins and minerals boost the immune system – perfect for offsetting the winter flu. And its dose of caffeine will have you bounding out of bed in the morning.
Matcha may even be beneficial for the waistline: a Zhejiang University study found that matcha suppressed blood glucose accumulation and promoted metabolism in the mice tested. Matcha also scores fives times higher than goji berries and similar superfoods using the oxygen radical absorbance capacity (ORAC) system. In short, ORAC units – developed by the National Institutes of Health in Baltimore – test the antioxidant capacity of foods. You guessed it: the higher, the better.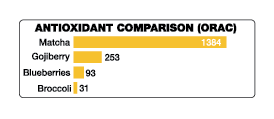 While powdered matcha is strong in flavour, when mixed with the chai spice it offers a sweeter flavour plus all the health benefits – win-win.
Rooibos (pronounced ROY-bos) is a native herb harvested from South Africa's Cederberg mountains and its benefits are just as exotic as its origins. It's rich in potent antioxidants, including chrysoeriol, which has been shown to improve circulation, and lower blood pressure and cholesterol. Rooibos also contains essential minerals such as iron, zinc and magnesium, making it the perfect bedtime cup to relax and replenish.
If you want to quit sugar, dairy and (most of) the caffeine from your daily brew, Formosan chai is for you. It's 98 per cent caffeine free and free of the tannin bitterness known to many tea blends – so no milk or sweeteners needed. It's full flavoured and swimming in antioxidants, so dive in during the next downpour.