Hailstorm Heroes hit supermarket shelves
Hailstorm Heroes hit supermarket shelves
The ugly fruit isn't all that bad.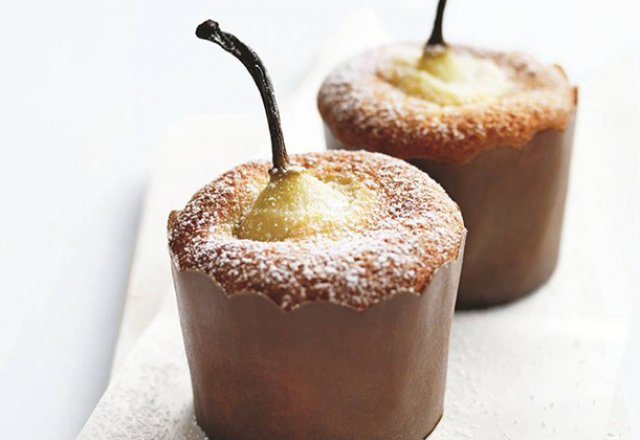 Goulburn Valley pear growers are encouraging Aussies not to shy away from slightly marked pears, as the 'Hailstorm Heroes' pears make their way on supermarket shelves this month.
Despite being hit with two severe storms, a large percentage of pear crops were destroyed but for Goulburn Valley pear grower and owner of Plunkett Orchards, Ardmona, Andrew Plunkett, it's what on the inside that counts.
"In a normal season, pears that do not meet our standard for sale are juiced, which is uually about 200 tonnes. This year, however, due to the storms, we had to juice more than 600 tonnes of fruit…we actually experienced great growing conditions both before and after the hailstorms hit… the surviving pears have a delightfully sweet and full-bodied flavour," he says.
The Hailstorm Heroes are nutritious, delicious and versatile, packed with dietary fibre, vitamins, minerals and other photo nutrients that contribute to good health.
Remember, never judge a book by its front cover, an ugly fruit can taste pretty. Visit the official website for more.
Try your hand at this delightful pear and blue cheese terrine.
Ingredients (serves 6 to 8)
¼ cup water
1 cup sugar
2 whole star anise, finely grated on micro plane
¼ teaspoon salt
2 teaspoons fresh lemon juice
12 firm William pears
150 g mild blue cheese, thinly sliced
1 cup macadamia nuts, roasted and roughly chopped
Method
Preheat oven to 160°C.
Bring water and ¾ cup sugar to a simmer in a small saucepan over medium-high heat, stirring until sugar dissolves, continue to cook, swirling pan until mixture turns golden amber. Pour caramel into a 13cm x 7 cm round cake tin, swirling to coat bottom and sides.
Place star anise in a small bowl. Combine salt and remaining ¼ cup sugar with the star anise. Place lemon juice in a small bowl.
Using a mandolin, slice each pear lengthwise 3-4 mm thick, stopping at the core and turning over to slice the opposite half.
Arrange a layer of pear slices in a tight, overlapping circle in cake tin, working anti-clockwise to cover the bottom. Brush lightly with lemon juice, and sprinkle with 1 teaspoon sugar mixture. Arrange next layer of pear slices in a tight, overlapping circle, working clockwise to cover previous layer. Sprinkle with 1 teaspoon sugar mixture.
Repeat slicing and layering with remaining pears, leaving a small space at the top of the tin.
Cover the tin with foil. Place into a deep roasting pan and transfer to oven. Create a bain marie by carefully pour boiling water into the roasting pan to come halfway up sides of the cake tin.
Bake for 90 minutes and test in the centre with a skewer, it should have no resistance. Allow to cool completely in the tin. Place an upturned serving plate over the cooled terrine and
quickly invert. Remove mold. Crumble the blue cheese and scatter over the top of the terrine with the roasted macadamia nuts.
For more creative pear recipes, check out this cacao hazelnut and pear sandwich for lunch.