Green smoothie bowl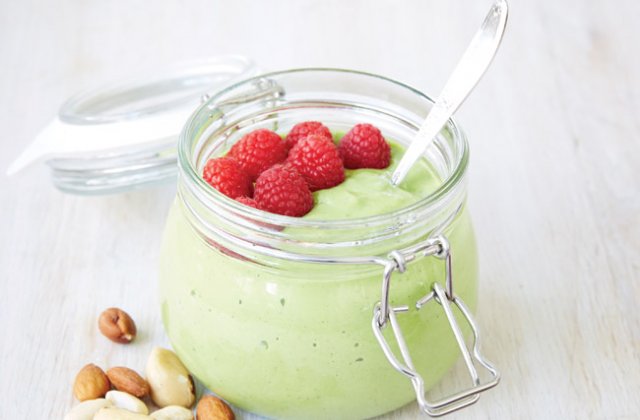 This veggie-packed green smoothie will guarantee that you get at least two to three serves of nutrient-dense veggies in one hit.
Ingredients (serves 2)
2⁄3 medium frozen banana
¾ cup pre-soaked cashews

3 cups greens (kale, spinach and silverbeet are our favourites), roughly chopped
1 large handful of mint leaves, torn
Fresh berries, to serve
2 tbsp avocado, fresh or frozen
1 cup coconut milk or 7-8 frozen coconut cubes
2 cups coconut water
¾ cup water

Method
Throw all ingredients into a blender. Blend until smooth. You may need to give it a stir halfway through if you don't have a high-powered blender. Divide smoothie mixture into two bowls and top with your choice of toppings, but we love raspberries.
Recipe and images from Clean 'n' Green Smoothies by Sarah Wilson.
NEXT: Choc-oat smoothie