Cinnamon oranges with slivered almonds
Cinnamon oranges with slivered almonds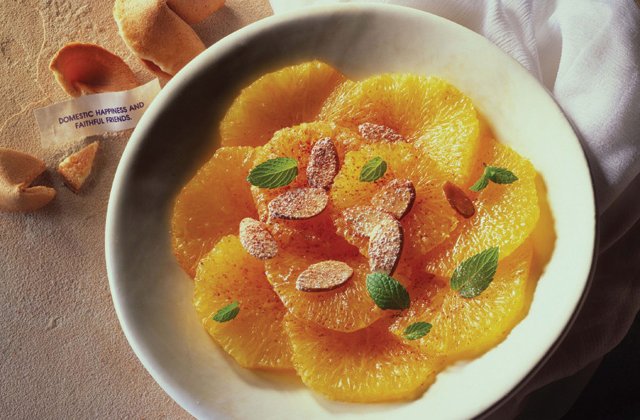 This simple dessert works any time of the year, but its flavours will be the best and brightest in the winter when oranges are at their peak.
Ingredients (serves 4)
4 navel oranges
2 tbsp orange juice
2 tbsp lemon juice
1 tbsp sugar
¼ tsp ground cinnamon
Garnish with slivered almonds and mint (optional)
Method
With a sharp knife, remove rind and white pith from oranges. Cut each into five or six slices and arrange on four plates. Whisk together orange juice and lemon juice, sugar and cinnamon. Spoon over the orange slices.
Recipe by Kitty Morse