Chargrilled vegetable stack
Chargrilled vegetable stack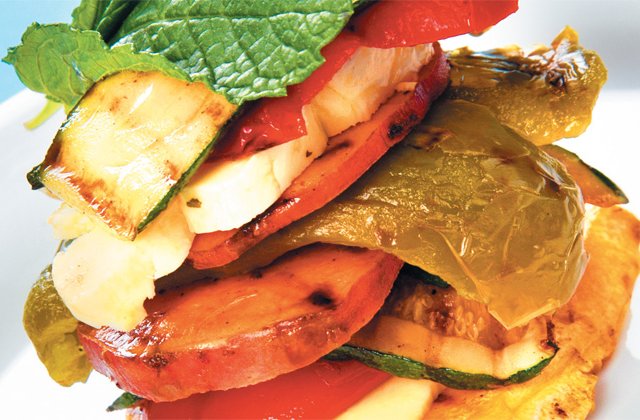 Having a barbecue this weekend? Try this chargrilled vegetable stack with sweet potato and haloumi.
Ingredients (serves 4)
1 large zucchini (200g) sliced finely into ribbons
1 sweet potato sliced into 5mm disks
1 red capsicum
1 green capsicum
1 clove garlic
200g haloumi cheese
Rub all cut vegetables with garlic and when sliced place on the grill or barbecue. (Wait until barbecue is nice and hot.)
Press down hard on the vegetables enabling them to take on the grill markings. Lightly cook on each side for a few minutes and remove from grill. Cut the cheese into slices. Alternate layers of vegetables and then one layer of cheese. Repeat the process until you have two layers of each vegetable.
Bake in the oven for a further five minutes to allow the cheese to soften and warm through.
• Serve topped with a mint leaf or a drizzle of balsamic vinegar.
• Try adding a topping of sweet chilli sauce if you require a little extra punch of flavour.