Capsicum gazpacho soup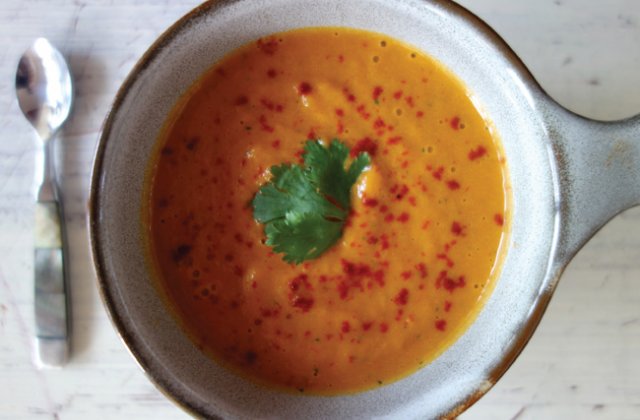 Looking for healthy, vegetarian soup ideas? We love this capsicum gazpacho soup.
Ingredients
¼ white onion
2 zucchini peeled, roughly chopped
2 red capsicum, roughly chopped
¼ cup Shiro miso
Juice of 1 lemon
1 avocado
1 tsp coriander fresh
3 tsp flax oil
Pinch of salt
1 clove garlic
1 stalk celery, roughly chopped
¼ tsp smoked paprika
1 cup water
6 sundried tomatoes, soaked to soften
Method:
Blend all in a high-speed blender. Adjust to taste. Serve with extra coriander to garnish and a sprinkling of smoked paprika.
Recipe from eBook Easy Raw Food Recipes to get you Started.
Browse more soup recipes or connect with our foodie community on Facebook!