Broccolini, cannellini bean 
& cheddar soup (gluten free)
Broccolini, cannellini bean 
& cheddar soup (gluten free)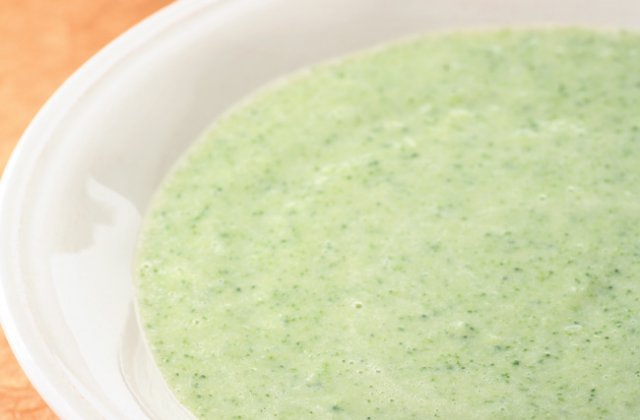 White beans pureed into this broccoli soup make it extra creamy so you don't need heaps of cheese to do the job. Serve with a crunchy whole-grain roll and a glass of winter ale.
Ingredients (serves 6)
400 ml reduced-salt chicken or vegetable stock
1 cup water
450 g broccoli crowns, trimmed and chopped (about 6 cups)
1 x 400 g can cannellini beans, rinsed
¼ tsp salt
¼ tsp ground white pepper
1 cup shredded extra-sharp cheddar cheese
Method
Bring stock and water to a boil in a medium saucepan over high heat. Add broccoli, cover and cook until tender, about eight minutes.
Stir in beans, salt and pepper and cook until the beans are heated through, about one minute.
Transfer half the mixture to a blender with half the cheese and puree. (Use caution when pureeing hot liquids.) Transfer to a bowl. Repeat with the remaining broccoli mixture and cheese.
Serve warm.
Browse more soup ideas or gluten-free recipes.