Watermelon feta and mint salad
Watermelon feta and mint salad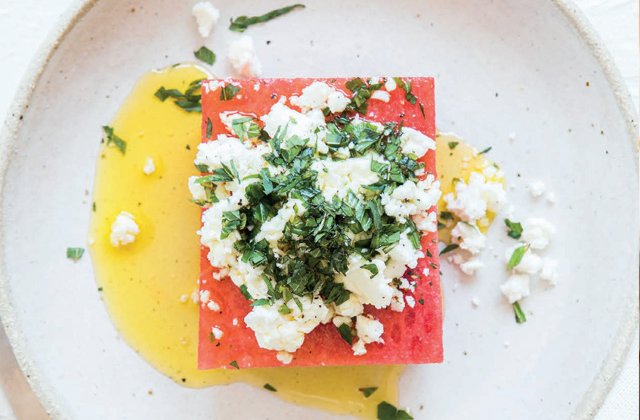 This easy summer salad is perfect to take to your next summer BBQ party.
Serves: 2
4 cups chilled watermelon
3 sprigs fresh mint
100g feta
2 tsp extra virgin olive oil
Pepper, to taste
Cut watermelon into small cubes and refrigerate while preparing the remaining ingredients.
Remove all leaves from mint sprigs and chop finely.
Crumble feta with your hands into a small bowl.
To serve, divide watermelon between plates.
Add feta, mint, olive oil and pepper to taste.