Banana split recipe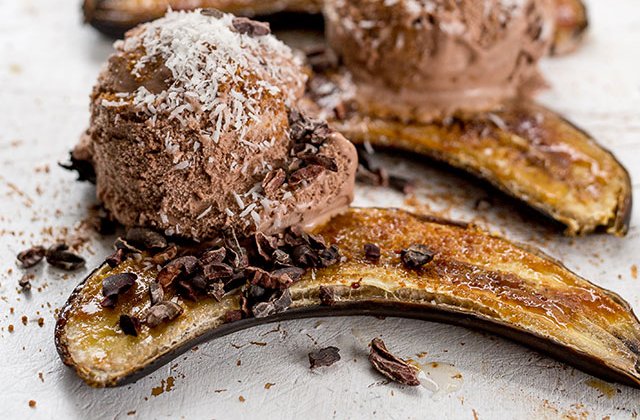 A classic naughty dish, that's sure to be one of your new favourites. Swap traditional ice-cream for a dairy-free coconut version, and grill your banana so that the ice-cream melts on top. Voila! A quick and simple self-saucing dessert with a twist.
Ingredients (serves 2)
2 bananas, sliced lengthways
1 tbsp coconut sugar
2 scoops chocolate coconut milk ice-cream
2 tsp desiccated coconut
Method
Heat the grill on high. Slice the bananas lengthways, leaving the skins on and lay onto a baking tray, skin side down.
Sprinkle the banana with the coconut sugar.
Grill for 8 to 10 minutes until the sugar caramelises on top.
Serve with coconut milk ice-cream, top with coconut and devour.
Recipe & photography by: The Fit Foodie.