The Rocks Aroma Festival 2015
The Rocks Aroma Festival 2015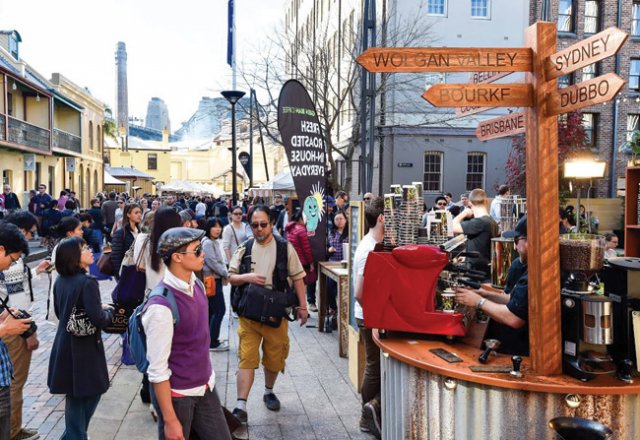 July awakens the senses with the return of The Rocks Aroma Festival to the intimate laneways of Sydney's historic Rocks district.
The much-loved celebration, now in its 18th year, attracts industry aficionados as well as everyday coffee lovers to the biggest caffeine fest in the country.
Throughout the month, the festival will offer roast enthusiasts a blend of activities and workshops on everything from cold-drip to craft, and showcase the latest specialty blends and beans.
Witness a latte art smackdown, attend coffee education events and or even pick up some coffee artwork.
Other events and workshops are available on a ticketed basis all throughout July. For more information visit The Rocks.