Orange-scented green beans with toasted almonds
Orange-scented green beans with toasted almonds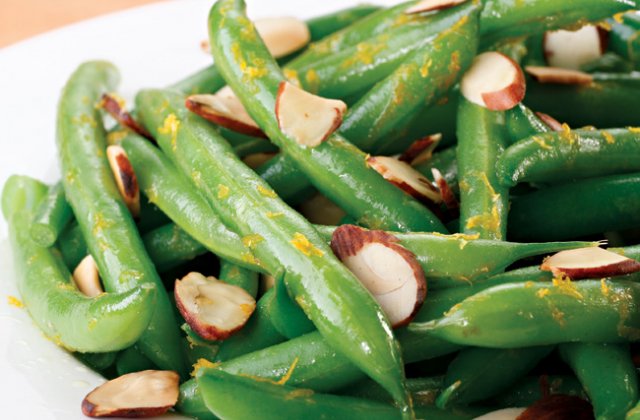 A simple recipe that's packed full of flavour!
Ingredients (serves 4)
450 g green beans, trimmed
1 tsp extra-virgin olive oil
½ tsp freshly grated orange zest
¼ tsp salt
Freshly ground pepper, to taste
¼ cup sliced almonds, toasted (see Tip)

Method
Place a steamer basket in a large saucepan, add 2.5cm of water and bring to a boil. Put green beans in the basket and steam until tender, about six minutes. Toss the green beans in a large bowl with oil, orange zest, salt, pepper and almonds.
Tip: To toast almonds, heat a small dry pan over low heat. Add almonds and stir constantly until golden and fragrant, about two minutes. Transfer to a small bowl and let cool.