Macadamia bliss balls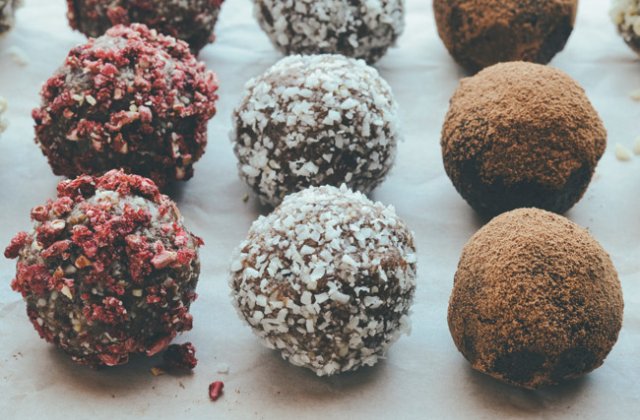 This tasty tree nut is not only revered as one of the most delicious, but also has a host of health benefits.
Ingredients (makes 15)
3 cups macadamias, roasted
3 tbsp chocolate or vanilla protein powder
2 tbsp cacao powder
½ tsp ground cinnamon
1 tbsp natural vanilla extract
16 medjool dates, pitted
Desiccated coconut, goji berries or cacao for rolling
Method
Process macadamias, protein powder, cacao and cinnamon in a food processor. Add vanilla extract and dates then process again until the mix starts to come together. Add one to two teaspoons of water if needed. Remove and form into 30 gram balls. Roll in coconut, goji berries or cacao and store in the fridge for up to four weeks.

Recipe and images from Australian Macadamias
NEXT: Apricot balls