Chocolate and orange mousse
Chocolate and orange mousse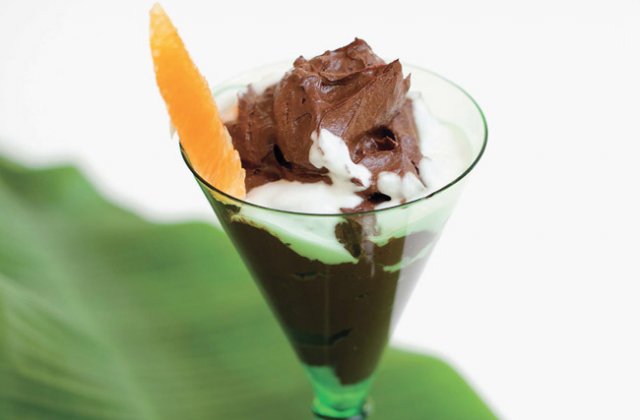 This is a wonderfully sensual chocolate mousse. Serve it with an orange segment, a nasturtium or another edible flower you love.
It continues to surprise me just how unnecessary dairy, white sugar and refined white flour are, even when making desserts, says Janella Purcell. Here, she shares one of her favourite recipes:
Ingredients (makes 6)
½ cup pitted dates, soaked in orange juice for a couple of hours
3 avocados, pitted
100g unsweetened cocoa powder
¼ cup agave, or to taste
1 tsp tamari, or to taste
1 tsp ground cinnamon (optional)
1 tsp natural vanilla extract
2 tbsp grated orange zest, plus extra to serve
Coconut cream or milk, to serve (optional)
METHOD
Drain the dates, then roughly chop.
Place the dates in a blender or food processor, add the avocado flesh, cocoa, agave, tamari, cinnamon and vanilla and blend until smooth. Half-fill individual half-cup moulds and chill for about an hour.
Serve with the coconut cream or milk (if using) and the extra orange zest.
Recipe and images by Janella Purcell
NEXT: Raw chocolate mousse