Blood orange and vanilla smoothie bowl
Blood orange and vanilla smoothie bowl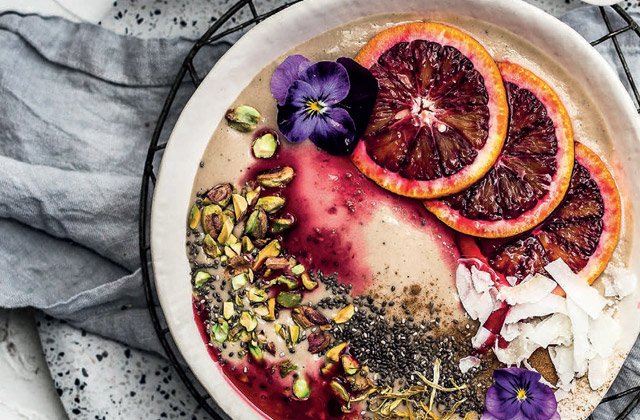 Squeeze in an extra serve of veg with this sneakily nutritious sweet.
SERVES 1
Even if you're at the top of your smoothie bowl game, you probably haven't tried cauliflower in your creations. When raw and frozen, it's actually quite neutral tasting, and full of vitamins that can be lost in cooking. Use it to thicken your next smoothie and sub out some of the usual frozen banana for a lower sugar option.
Ingredients
¼ cup frozen cauliflower
1 medium frozen banana
½ tsp ground cinnamon
¼ tsp ground ginger
½ blood orange, skin removed
30 g vanilla pea protein
¼ tsp sea salt
½ cup nut milk
Add all ingredients to blender and slowly add the milk, blending until smooth.
Add more milk until you reach your desired consistency (should be frosty and thick), then serve immediately into a bowl.