Golden beetroot smoothie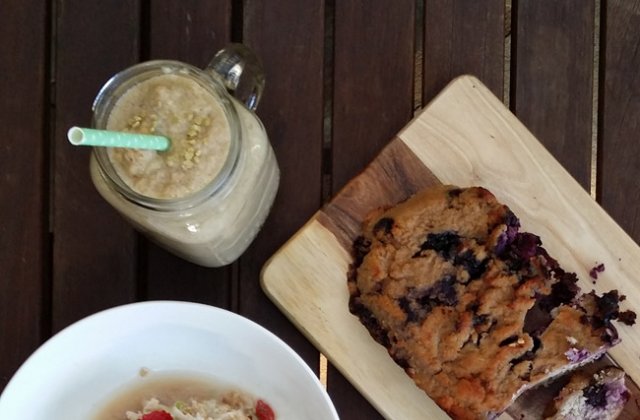 Try this wholesome smoothie recipe from Mastic, George Calombaris' healthy eating cafe.
Ingredients (serves 1)
1 whole golden beetroot, skin on (or 2 small)
½ banana
3 x 2cm chunks celery
1 date, pitted
1 x 2cm piece of ginger, skin on
¼ lemon, rind on
2 whole walnuts
400 ml chamomile tea, chilled, loose leaf
1 tsp Swisse Organic Maca Powder

Method
Choose a glass or jar that has a volume of 500ml

Brew 2 teaspoons of loose leaf chamomile tea in boiling water for five minutes, strain and chill for one hour or until cold.

Thoroughly wash the beetroot, celery, ginger and lemon.

Chop all ingredients to a manageable size for your blender/smoothie maker.

Once the tea is chilled, add this, and the rest of the ingredients to a blender/smoothie machine.

Blend until smooth and pour into your glass or jar and enjoy.

Read more about Mastic on their website