Apple cookies recipe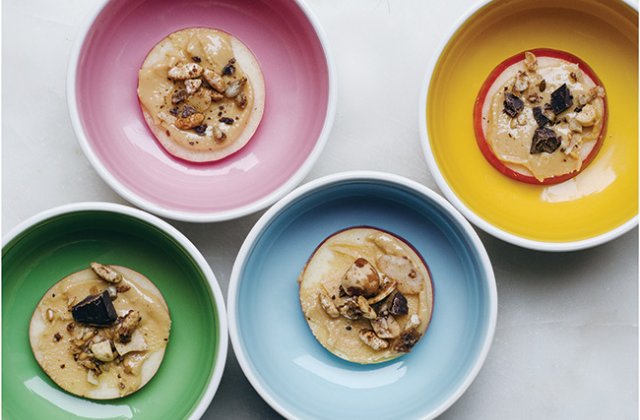 Whip up these apple cookies for a tasty treat the kids will love.
An apple a day, keeps doctor away, right? The perfect 'throw-together' snack for a last-minute play date when there's no time to pop to the shops.
Four ingredients, which can be substituted as your pantry allows, and a few minutes to assemble is all that's needed to make rumbling tummies happy.
Ingredients
1 apple
¼ cup peanut/nut butter
¼ cup granola
A few chocolate bits
Method
Remove core of apple and slice into even rings. Spread with peanut/nut butter and top with granola and chocolate bits. You can also use coconut flakes or any seeds you have handy.
Recipe: Judy moosmueller & Jennifer Leckey