Spanish meatballs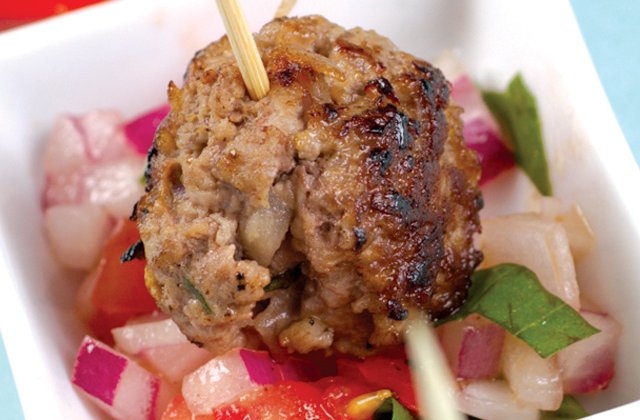 These Spanish meatballs are an easy mid-week meal
Ingredients (serves 6)
Olive oil
200g lean mince beef
5 tbsp bread crumbs
1 clove crushed garlic
5 tbsp diced red onion
2 tbsp fresh grated parmesan cheese
2 tsp thyme, finely chopped
2 tsp flat leaf parsley, finely chopped
1 tsp paprika
1 tsp Cajun spice
Salad
2 medium tomatoes, finely diced
2 tbsp diced red onion
1 tsp basil, finely diced
1 tsp olive oil
1 tsp lemon juice
Method
Place all ingredients for meatballs into mixing bowl and mix well. Wet hands lightly and shape meat into small bite-sized pieces.
Heat a non-stick pan with olive oil on medium heat. Add a small amount of balls at a time and cook on both sides until brown.
Prepare salad by placing ingredients into a bowl, coat with olive oil and lemon juice. Place meatballs on top of salad to serve.