Smoked salmon & dill pancakes
Smoked salmon & dill pancakes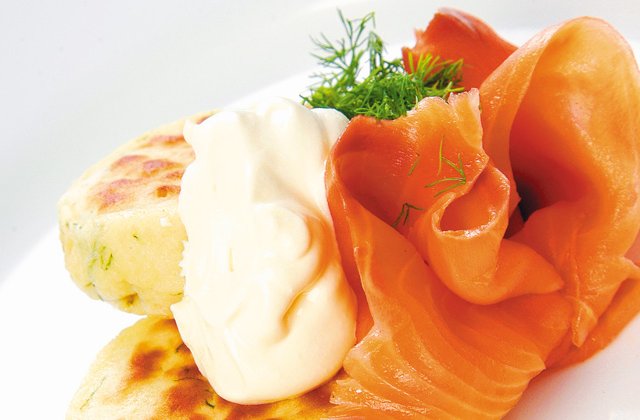 Looking for indulgent brunch ideas? Try these smoked salmon and dill pancakes.
Ingredients (serves 4)
1 cup self raising flour
½ cup finely chopped fresh dill
1 large egg
10g melted butter
Pinch of salt
3/4 cup low fat milk
300g smoked salmon
½ cup low-fat sour cream
Method
Sift flour and salt in a large bowl. Add in half of the chopped dill and stir. Make a well in the centre. Whisk egg and milk together and add to the dry ingredients. Use a whisk to mix together, ensuring there are no lumps. Spoon mixture onto a non-stick fry pan. When pancakes bubble flip over and cook the other side until brown.
Arrange two pancakes on a plate and top with smoked salmon and sour cream.
N.B. To get the perfect sized pancake, place egg rings in the pan and spoon mixture in to keep a neat round shape.