Raw lemon & coconut tart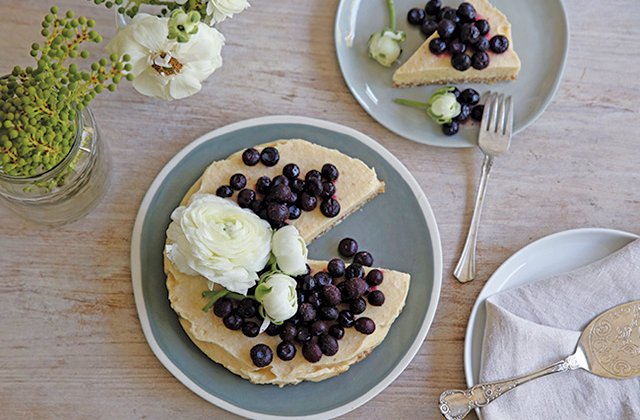 Nutritionist, mum and health writer Jacqueline Alwill shares her delightful raw lemon and coconut tart. Add this simple recipe to your dessert menus.
Ingredients (serves 8)
For the base:
¾ cup oats
1 cup medjool dates, pitted
¾ cup desiccated coconut
2 tbsp vanilla essence
For the top:
1⁄3 cup melted coconut oil
¼ cup maple syrup
Juice from 3 lemons
½ cup dessicated coconut
2 medium-sized bananas, peeled
Fresh seasonal berries
Method
For the base: Place all ingredients in food processor and blend until well combined and forming a dough-like consistency.
Press base into a lined spring-form cake tin or loaf tin and pop in freezer while blending the top.
For the top: Place all ingredients in food processor until well combined then pour over the base ingredients and spread evenly.
Freeze for 5 hours to set.
Allow to thaw for 10 minutes before serving.
Recipe by: Jacqueline Alwill @brownpapernutrition