Pesto fettuccine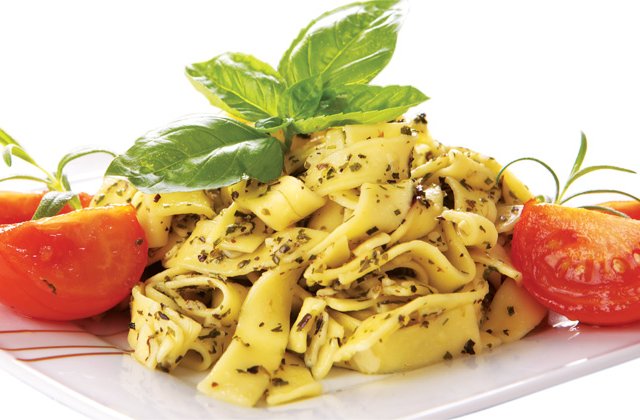 There's nothing better than homemade pesto. Try this fettuccine recipe with sundried tomatoes
Ingredients
2 cups cooked fettuccine
¼ cup low-fat semi-sundried tomatoes
1 tsp parmesan cheese
1 cup basil leaves
½ cup oven-roasted chestnuts
1 tbsp olive oil
Salt and pepper for seasoning
Method
Cut a slit at the base of each chestnut, then place on a baking tray in a pre-heated oven for about 10 minutes at 180°C. Remove from the oven and allow to cool. Remove the shell carefully and chop finely.
To make the pesto add the basil leaves, cheese, chestnuts and olive oil into a blender and pulse for about 20 seconds or until combined well.
Combine the fettuccine with the pesto mixture and semi-sundried tomatoes and serve.