Lemon myrtle & poppy seed cookie dough
Lemon myrtle & poppy seed cookie dough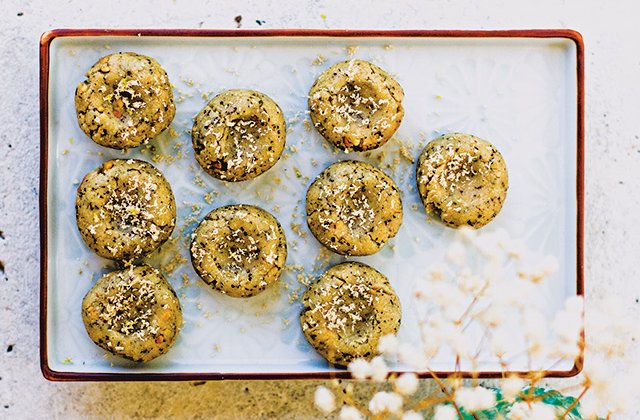 Lemon myrtle is a native Australian herb that has a mild lemony flavour that pairs well with savoury and sweet dishes.
Turmeric adds a rich colour and a warm savoury dimension to the dessert while providing an anti-inflammatory boost for the digestive system.
Ingredients
½ cup almond meal
1 tbsp crunchy peanut butter or tahini
1 tsp ground lemon myrtle
½ tsp poppy seeds
3 to 4 drops lemon oil
Pinch turmeric powder
Method
Combine all ingredients in a bowl and rub together to form a dough. Form bite-sized balls then flatten.
Store in the fridge for up to 2 weeks.
Recipe and images by Martyna Angell - The Wholesome Cook.