Chocolate mousse tartlets
Chocolate mousse tartlets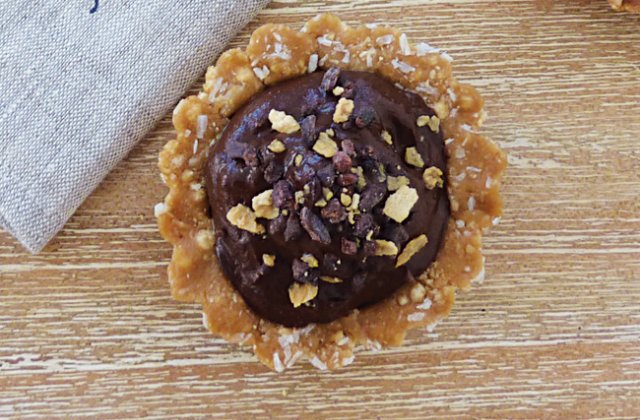 These chocolate mousse tartlets are healthier than they look! The filling is made from avocado banana and raw cacao powder.
Ingredients (serves 4)
For the crust
½ tbsp natural almond butter
½ cup unsweetened, shredded coconut
Dates and walnuts
For the filling
1 small ripe avocado
1 small ripe banana
2½ tbsp raw cacao powder
2 tbsp rice malt syrup or honey
Garnish (optional)
Pure maple flakes
Cacao nibs
Fresh mint leaves
Method
In a food processor, blend crust ingredients until well combined, then press into four individual tartlet tins and refrigerate. Add water while processing if the mixture does not hold together when pinched between your fingers,
Meanwhile, blend all mousse filling ingredients until smooth.
Divide filling into shells and refrigerate for one hour before garnishing and serving.
NEXT: Chocolate cherry torte made with cacao>>
Recipe from The Fit Foodie, Sally O'Neill c