Homemade Mango, lime and coconut popsicles
Homemade Mango, lime and coconut popsicles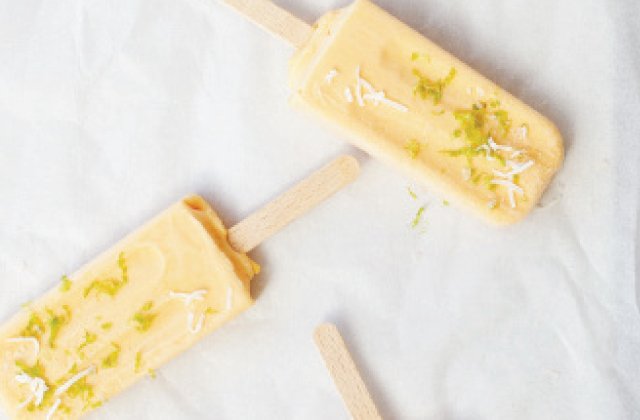 With summer just around the corner it's time to get the freezer stocked with some icy treats. These Coconut Mango Lime popsicles are super easy to make.
Ingredients
Makes 4–6 pops
6 frozen mango cheeks
Juice of 1 lime (and zest put aside for sprinkling)
1 ½ cups coconut yoghurt
¼ cup coconut sugar
2 tbsp shredded coconut, for sprinkling
4–6 icy pole sticks
Method
Place frozen mango cheeks, juice of 1 lime, coconut yoghurt and coconut sugar into a blender or food processor.
Blitz on high until combined and smooth. Scoop mixture into icy pole moulds and place one stick into each mould.
Place and leave in the freezer for one hour until set.
Remove from icy pole moulds (using a small amount of hot water on the outside to loosen if necessary). Sprinkle with shredded coconut, lime zest and eat immediately.
Recipe by Kate Bradley Kenko Kitchen.