The dishes some of our favourite chefs are cooking this Mother's Day
The dishes some of our favourite chefs are cooking this Mother's Day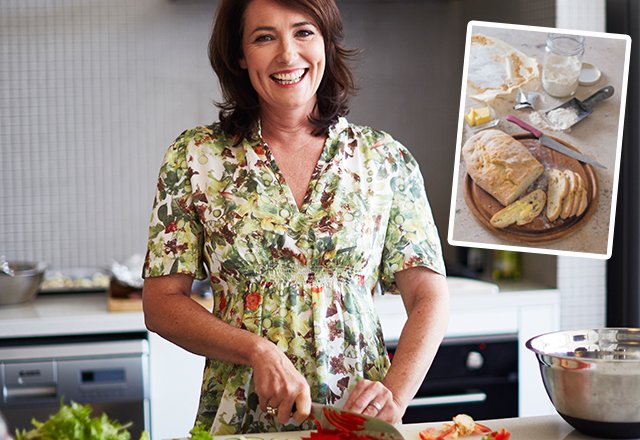 We asked chefs how they'll be spoiling their mum this Mother's Day – get ready for some warm fuzzies. (And recipe inspiration, of course.) Be sure to grab the May 2017 edition for all their recipes.
ANNA GARE
Anna Gare has juggled cupcake competitions with cooking for the Queen, she's cooked alongside Ben O'Donoghue and Darren Simpson for the Food Network hit, The Best in Australia, and nurtured Australia's best mini-cooks on Junior MasterChef. But cooking for her mum has a special place in her heart. "My mum wasn't a gourmet goddess, she cooked basic food to feed us, by the age of 11 I'd sort of taken over the kitchen," she says. "And she was wonderful because she let me make a mess. She always encouraged us to follow our passions, I come from a very artistic family and we all followed our passions and that's thanks to Mum."
Gare's mother, now 77, has been living with dementia for the past eight years. "But she's doing dementia really well – she is fabulous," Gare says. "She has, and always has had, this amazing attitude to life. So she's very fun, she jokes a lot and she's very cheeky and naughty."
She's making the Lazy Lady's Loaf, this Mother's Day.
ALASTAIR MCLEOD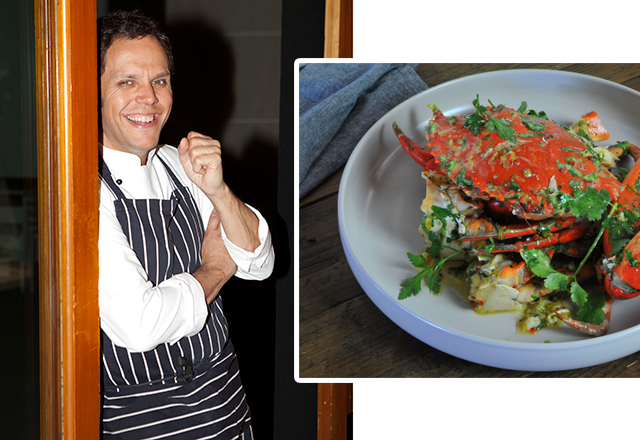 Alastair McLeod, much-loved chef and TV personality, certainly sounds Irish. However, his passion for food is very much suited to Queensland, the place he now calls home. "My love of cooking didn't come from, you know, shelling peas alongside my mother growing up. Although I will say that the smells that came out of our house in South Belfast, Northern Ireland, were very different to those coming out of my friends houses," McLeod says. "Ireland at the time had virtually zero multiculturalism. My mother was born in Cairns in tropical north Queensland, my grandfather was born in an island in the eastern Torres Strait – so I'm a quarter indigenous – and my nana was born in Mackay to Sri Lankan and Danish parents, so I've got a real mix of heritage. And she cooked this sort of…mongrel Malay-Archipelago-style of cooking that my Anglo-Saxon, Belfast boy father grew to love."
He's making Saltwater boiled mud carb with citrus butter this Mother's Day.
TOBIE PUTTOCK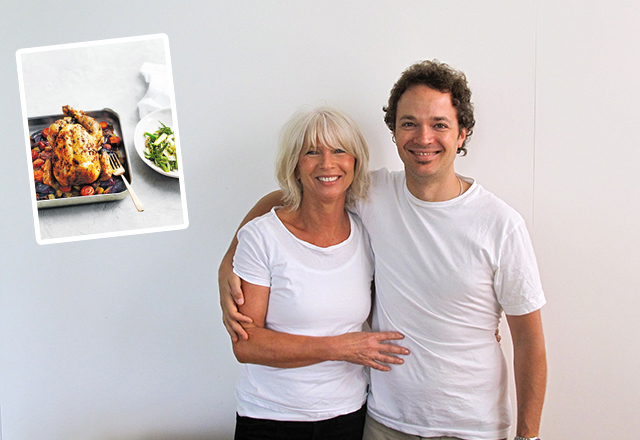 Tobie Puttock wanted to call his 2015 cookbook, The Chef Gets Healthy, 'How I made my wife fat then thin again'. "The publisher didn't go for it," he says with a laugh. "But once I stopped working in kitchens I was home all the time. I was cooking great food at home, we were eating really well, but I'd been trained in classical Italian cooking all these years and that means pasta, risotto, butter and olive oil."
When his wife's personal trainer cottoned on to the change in diet, they suggested they lighten things up a little bit. "I, for the life of me, when I thought about it, didn't really know what to cook," Puttock says. "I was brought up on grilled chops and three veg, and my parents have really low body fat. So I thought, 'we've got to get back to this kind of food'."
And simple healthy food has become his philosophy, and one that he shares with his mum. "Mum and I have always got along very well. I started doing yoga and Pilates and stuff about four years ago, and so now we go together," Puttock says.
This Mother's Day he's making roast chicken with sage and lemon.
LOLA BERRY
Lola Berry is a nutritionist, author, 'food nerd', yogi, hippie and generally a happy soul. Her culinary style, she says, is almost paleo – and she's chosen one of her signature dishes to make her mum. "My mum is one of the more driven souls I know, she works hard, is quirky and she's kind," Berry says. "She's a nurse and always brought me up in a very healthy food environment – she would send me to school with spirulina protein balls she'd make, and often made this yummy salmon pasta which I would take for school lunch the next day. She was always into health and I'm grateful for that!"
She's making paleo brekkie loaf this Mother's Day.
MATT SINCLAIR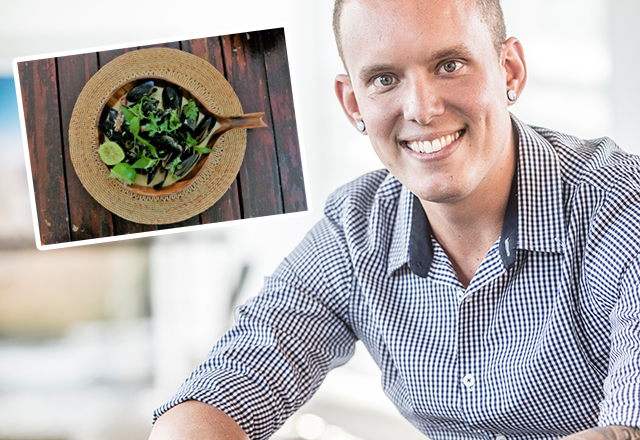 Last year's MasterChef runner-up might be on the verge of opening up his first restaurant in Sunshine Beach, Noosa, but he hasn't forgotten about mum. "Mum loves seafood – she's a massive fan. I was going to do a red curry because that's probably her favourite thing to eat, but I had a chat with her and said, 'If I was going to cook something for you, how would you feel about this?' So I decided to change it up," Sinclair says.
Sinclair credits his own passion for seafood and unique flavours to what he ate growing up, too. "We weren't a meat-and-three-veg kind of family," he says. "Mum was really open to cooking lots of different cuisines and different styles, and that really opened my eyes to what was beyond the stock-standard family meal. I think mum knew that food was an important part of our lives. And to get us eating good food she had to keep it interesting. And that was one thing that she always tried to do."
This Mother's Day, he's making mussels in Sri Lankan white curry.
Grab the May 2017 edition of nourish magazine for all their inspiring recipes!