Marion's Kitchen launches new wrap kits
Marion's Kitchen launches new wrap kits
A fresh way to enjoy cooking Asian food at home.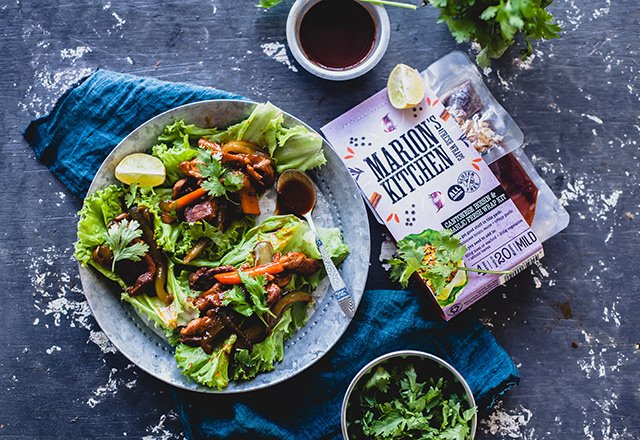 There's even more reason to jump into your kitchen with the new all natural and gluten free range of FRESH WRAP kits from the ever so talented Marion Grasby.
Enjoy creating your favourite Asian inspired dishes with these flavoured packed kits, along with sauce for stir-frying veggies and your chosen protein, along with crunchy sprinkles like crispy garlic or sesame seeds to top it all off.
With a love for fresh, flavoursome home-style food, Grasby wanted to share this love with everyone around her.
"I want people to be able to easily create awesome Asian food at home with ingredients that are clean, fresh and super tasty," she says.
Personally, I've been looking to find easier ways to include more fresh vegetables into my busy lifestyle and I think more and more Australians feel the same way."
To get your taste buds tingling, the new range of FRESH WRAPS includes Malaysian Satay, Korean Chilli & Sesame and Cantonese Hoisin & Garlic.
You'll also expect to see a new range of natural and gluten free WOK HITS stir-fry sauces set to hit shelves in three flavours.
Home cooking has never looked and tasted so good.
Find the new ranges in your nearest Woolworths in July.
For more information, check out the Marion Grasby Facebook page.