Lemon & honey cupcakes with cream cheese icing
Lemon & honey cupcakes with cream cheese icing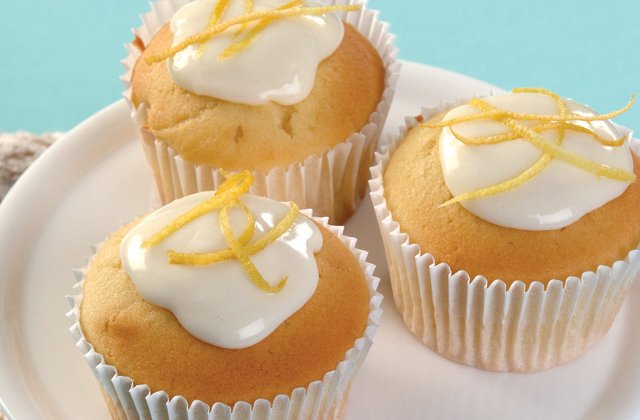 These lemon & honey cupcakes are perfect for afternoon tea.
Ingredients (makes 12)
60g butter
1 teaspoon vanilla essence
1/3 cup castor sugar
1 egg
¾ cup of plain flour
½ tsp baking powder
¼ cup low-fat milk
1 teaspoon lemon zest, finely diced
Cream cheese icing:
1 teaspoon honey
½ teaspoon lemon zest
1 teaspoon of lemon juice
50g butter
125g icing sugar
125g low-fat cream cheese
Method
Preheat oven to 160˚C. Place the butter, sugar and vanilla essence in a mixing bowl and beat with an electric mixer until light and creamy. Gradually add the egg and beat well. Sift the flour and baking powder together over the mixture and beat until combined.
Fold through the milk and lemon zest and spoon into muffin tins lined with paper patty cases. Bake for 10-12 minutes, or until cooked. Cool and top with cream cheese icing.
Cream cheese icing: Beat cream cheese, margarine, sugar and honey until blended and creamy. Add lemon juice and zest and beat until mixed in. Makes 12 cupcakes.