Banana and walnut bread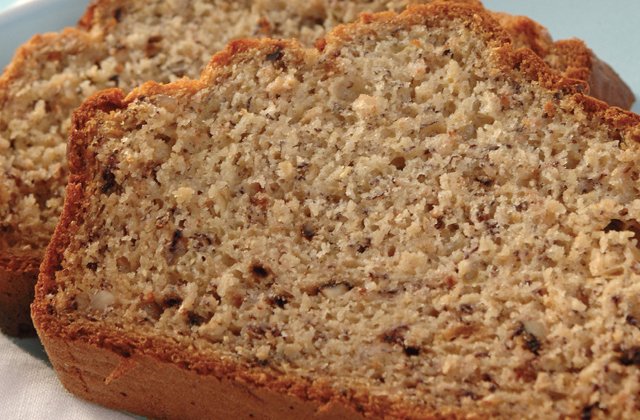 Nothing beats a slice of homemade banana bread!
Ingredients (makes 20 slices)
60g butter
2 eggs
1 cup ripe mashed banana
¼ cup soft brown sugar
½ cup low-fat milk
2 cups self-raising flour
1 teaspoon bicarbonate of soda
¼ cup finely chopped walnuts
Heat oven to 180 ˚C. Place sugar and butter in a bowl and beat until creamy and well mixed. Add eggs, banana and milk, and mix until blended. Sift flour and bicarbonate of soda together and add to banana mixture. Mix lightly. Add walnuts and mix lightly again.
Place mixture into a paper-lined non-stick 14x 21cm loaf tin and bake for 50 minutes or until a skewer inserted into the loaf comes out clean. Remove from oven and turn out onto a cooling rack.