Whipped raspberry bowls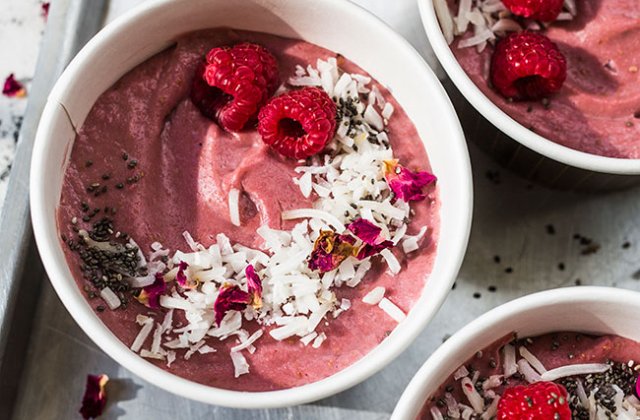 Start your day with this berry delicious smoothie bowl.
1½ cups frozen raspberries (plus extra, to garnish)
⅓ cup granulated stevia
1½ cups quick oats
¾ cup plant-based milk
½ tsp sea salt
Top me with…
A sprinkle of shredded coconut and a spoonful of chia seeds
Method
In a pan, combine the berries, stevia and ¾ cup water over a medium heat.
Cook for 5 to 10 minutes or until the berries are warm, and roughly mash.
Add the oats, milk and sea salt, mixing well and cooking for an additional 8 to 10 minutes until the oats are soft.
Allow to cool slightly, then using either an upright or stick blender, process until light and fluffy.
Serve warm with toppings of your choice.
Recipes and images by Sally O'Neil (@thefitfoodieblog)