Pappardelle with mussels, garlic and chilli
Pappardelle with mussels, garlic and chilli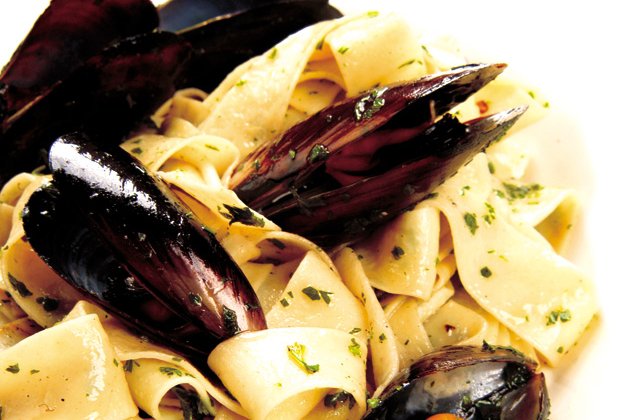 An easy seafood recipe that can be whipped up in under 30 minutes.
Ingredients (serves 2)
100g pappardelle
12 mussels
Olive oil
1 clove of garlic
1 small red chilli
¼ bunch of parsley
Method
Wash mussels in cold water and use a brush to remove the barnacles. To remove the beard, hold the mussel firmly in one hand while pulling the beard with the other.
Cook pasta in salted boiling water. Mince garlic and finely chop chilli and parsley. Saute mussels in a hot pan with olive oil until they open and throw in garlic and chili. Toss through pasta and remove from heat, add a pinch of salt and serve.
Browse more seafood recipes or connect with us on Facebook!